Here is the new Honda Civic Si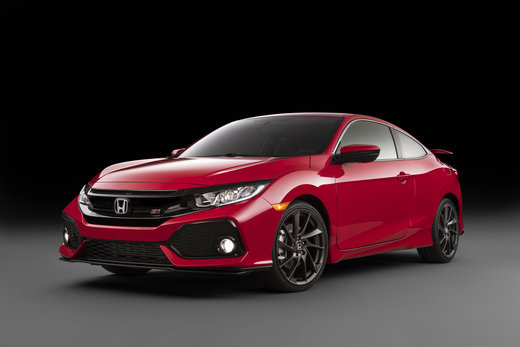 Unveiled as a prototype, the Honda Civic Si we saw in Los Angeles will be the most powerful Civic Si ever, with several notable improvements made to the vehicle's mechanics and dynamics.
"With the new Honda Civic Si, we're injecting even more sporty goodness into our 10th-generation Civic lineup," said Jeff Conrad, senior vice president and general manager of Honda. "This will be, hands down, the fastest, best-handling Si we've ever offered to our customers."
A Honda Civic Si with an even sportier style
When it comes to design, it will be very easy to recognize the new Honda Civic Si. The model presented in Los Angeles testifies to the design that we will see on the production model since Honda indicated that both models would be very similar. The oversized rear wing will make it to production, as will the HFP (Honda Factory Performance) aerodynamic package. There will also be 19-inch wheels wrapped with high-performance tires and a narrow pentagon-shaped center-position exhaust outlet.
Inside, the dials will display a red background while the Si emblem will be displayed on the seats. The latter will offer more lateral support as well as red stitching, stitching which we also find on the doors, the shifter, and the doors.
A host of mechanical improvements for the Honda Civic Si
The next generation of the Honda Civic Si will be powered by a 1.5-liter turbocharged four-cylinder engine that will be paired with a standard six-speed short-shifting manual gearbox. This engine's power is not yet known for sure, but the last generation of the Si offered 205 horsepower, and rumors are swirling that the next generation will offer 230 horsepower. We will have to wait a little longer before we know more about the next Civic Si's power. The new Civic Si will be launched later in 2017.
It will also come with an active suspension system that can adjust to road conditions, an active steering whose behavior can also be adjusted, and a limited slip differential.
With the next-generation Honda Civic Si, Honda will offer a more performance-oriented car that will complement the already extensive Honda Civic lineup that includes a sedan, a hatchback and a coupe model.
To learn more about the new Honda Civic Si, contact us today at Surrey Honda.