The New 2017 Honda Civic Hatchback Coming to Vancouver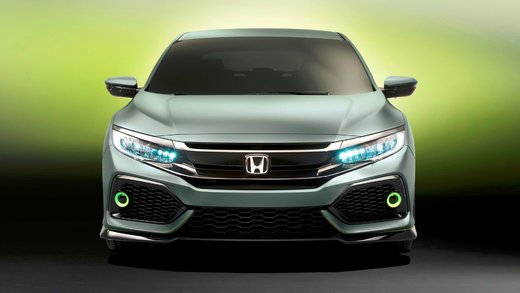 It's back. Honda has recently announced that the new 2017 Honda Civic Hatchback will arrive in Vancouver this fall, packing a Euro-inspired design and a new 1.5-liter turbocharged engine that is sure to get your adrenaline pumping. Better yet, the new Civic Hatchback will also be spacious, and of course it will be fuel-efficient.
Two Horsepower Outputs for the New 2017 Honda Civic Hatchback in Vancouver
The new 2017 Honda Civic Hatchback's is powered by a 1.5-liter, four-cylinder turbocharged engine that delivers 174 horsepower and 162 lb-ft of torque in most versions while Sport and Sport Touring trims will get the same engine but with 180 horsepower and a center-mounted high-flow exhaust system.
Despite its ample power, the 2017 Honda Civic Hatchback will be as fuel-efficient as other Honda Civic models introduced over the course of the last year. Indeed, anticipated fuel economy ratings are 7.7 liters per 100 kilometers in the city and 6.0 liters per 100 kilometers on the highway for an average fuel economy rating of 6.9 liters per 100 kilometers with the continuously variable automatic transmission. Those who prefer to control the gears themselves will be able to choose a quick-shifting six-speed manual transmission as well.
Along with all that power and efficiency, the 2017 Honda Civic Hatchback will feature plenty of cargo space as the rear can hold up to 727 liters with all seats in place.
To learn more about the upcoming 2017 Honda Civic Hatchback, contact us at Surrey Honda near Vancouver today!